Imlie: Aditya surrenders in front of cops Malini plan fails terribly (Upcoming Twist)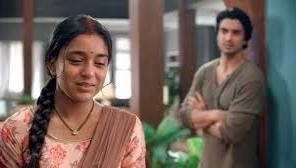 Imlie: Malini plan fails as Aditya surrenders in front of police
Star Plus' latest offering Imlie is revolving around Imlie's decision to leave Tripathi house.
It was earlier seen that Imlie will make up her mind to leave Tripathi house as well as Aditya as she can no longer be around a cheater.
Aditya is not able to see Imlie walking away from his life and holding him responsible for all the wrong.
He will hence call the cops and will want to surrender in front of them as he will then be able to prove his loyalty towards Imlie.
Malini shed fake tears
However Malini will not let him do so as the cops will be able to prove that she was never molested by anyone.
Malini will emotionally blackmail Aditya as well as Aparna not to call the cops and make her molestation truth public.
Will Malini be able to separate Aditya and Imlie or not?
Let's see what will happen next in the show.