Mehndi Hai Rachne Waali: Pallavi puts black ink in Sunny's face in public (Upcoming Twist)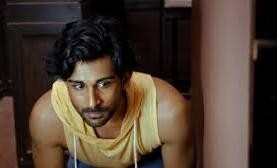 Mehndi Hai Rachne Waali: Pallavi humiliates Sunny publicly
Star Plus show Mehndi Hai Rachne Waali is revolving around a bet between Sunny and Pallavi.
It seems that Sunny will try to expose Raghav in front of Pallavi but she will show her full trust on Raghav and will threatens Sunny to stay away from Raghav and her marriage.
Sunny will further throw an open challenge to Pallavi that if he fails to prove that Raghav is into illegal trade than she can do whatever she wants with him.
Pallavi will threaten that if he cannot prove Raghav is wrong than she will put black ink on his face and make him do the rounds of the whole city.
Pallavi Sunny open challenge
Sunny will start feeling scared as now he has to prove Raghav wrong or else Pallavi will not leave him at any cost.
Will Raghav and Pallavi be able to overcome these testing times or not?
Stay tuned for more updates only on Serialxpress.com.
Latest Mehndi Hai Rachne Waali Updates