Nima Denzongpa: Tulika gives poison to Nima force her to suicide (Upcoming Twist)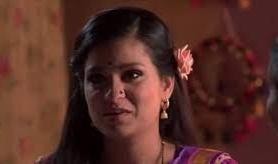 Nima Denzongpa: Tulika gives poison to Nima
Colors daily popular show Nima Denzongpa is revolving around Tulika and Sunita kicking Nima out of their life.
It was earlier seen that Tulika hates Nima from the bottom of her heart as Suresh loves Nima a lot and cannot stay without her.
Nima is sleeping on road side and has no place to go as she was totally dependent on Suresh financially and emotionally.
Tulika will soon see Nima and will give her poison to end her game forever.
Tulika will further advise Nima to give poison to her daughters as well as they don't have any future.
Nima face new challenge
Nima will be shocked to see the hatred in Tulika's eye and will walk away.
Nima will vow to make a place for herself in this competitive world so that no one can even ask her to commit suicide.
Will Nima be able to make a living for herself or not?
Stay tuned for more such updates only on Serialxpress.com.