Nima Denzongpa: Nima's daughter goes missing huge setback ahead (Upcoming Twist)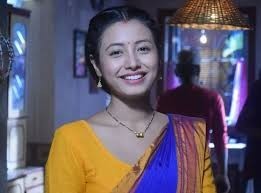 Nima Denzongpa: Nima's daughter goes missing
Colors daily popular show Nima Denzongpa is revolving around Tulika and Sunita kicking Nima out of their life.
It was earlier seen that Tulika and Sunita force Nima to leave the house along with her three daughter.
Nima will be sleeping on road side and work in tea stall to feed her daughters.
Shockingly one fine day Nima's eldest daughter will go missing.
This will leave Nima shattered as she will not know how to reach her daughter and look around.
Nima will lose all her hope and will go to police station for help.
Nima's daughter in danger
This is going to be the biggest turning point of her life as she will feel responsible for ruining her daughter's life and putting her in danger.
Nima will not have phone as well and will hence give Suresh's number to the cops.
Will the cops be able to bring Nima's daughter back or not?
Stay tuned for more such updates only on Serialxpress.com.