Nima Denzongpa: Suresh lose senses after Nima walks out of house (Upcoming Twist)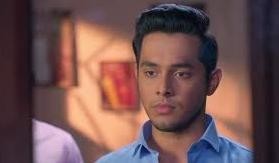 Nima Denzongpa: Suresh not able to digest Nima's exit
Colors daily popular show Nima Denzongpa is revolving around Nima's exit from Suresh's life.
It was earlier seen that Tulika and Sunita are making things very difficult for Nima.
She will soon be targeted by them for neglecting new born baby and harming him.
Suresh in a drunkard state will not understand that Tulika and Sunita are planning against Nima and will therefore ask her to leave the house.
Tulika will take advantage of the situation and will hence kick her out of the house.
Apparently Suresh will soon come back home the next morning and will not be able to see Nima around.
Suresh heartbreak ahead
He will be heartbroken as Nima has left and will hold himself responsible.
Suresh is scared about Nima as he knows that Nima doesn't know anyone around and will be having tough time.
Will Nima be able to survive in there challenging times or not?
Stay tuned for more such updates only on Serialxpress.com.