Nima Denzongpa: Nima leaves Suresh to start fresh life along with 3 daughters (Upcoming Twist)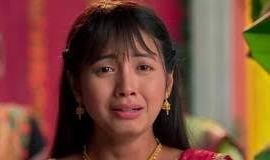 Nima Denzongpa: Nima decides to leave Suresh's house
Colors daily popular show Nima Denzongpa is revolving around Nima and Suresh's broken marriage.
It seems that Tulika will finally succeed in creating a rift between Suresh and Nima and making Suresh believe that Nima is not a good person and wants to harm their baby boy.
Suresh will start behaving rudely with Nima and her daughter and this will leave Nima shattered.
Nima will be left with no choice but to leave Suresh and his house as she can no longer tolerate the hatred and insult that she and her daughters have to go through on a daily bases.
Suresh unable to forget Nima
Nima will soon start a fresh life and decides to give a respectable life to her daughters.
Will Nima be able to succeed in her motive or not?
Will Suresh be able to understand Tulika's plan or not?
Stay tuned for more such updates only on Serialxpress.com.
Latest Nima Denzongpa Updates