Nima Denzongpa: Tulika abducts new born baby Nima blamed (Upcoming Twist)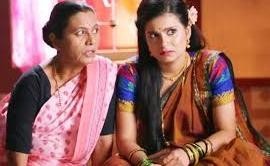 Nima Denzongpa: Tulika abducts new born holds Nima responsible
Colors daily popular show Nima Denzongpa is revolving around Nima's struggle to survive in Suresh's house.
It was earlier seen that Tulika and Aayi will get chicken pox and therefore they have to stay away from the rest of the family.
Due to this Suresh will once again start spending time with Nima and will start caring for her once again.
Shockingly Tulika will not be able to see Nima and Suresh uniting once again and will hence do the unthinkable.
She will hire a goon and will ask him to abduct her own new born and puts the blame on Nima.
Tulika horrific move
This will be one of the most horrific things that Tulika has ever planned against Nima.
Suresh on the other hand will start hating Nima for trying to harm his new born and drifts apart from her forever.
Will Nima be able to prove her innocence or not?
Stay tuned for more such updates only on Serialxpress.com.