Nima Denzongpa: Nima works at Tea Stall fights for survival (Upcoming Twist)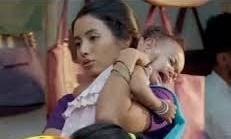 Nima Denzongpa: Nima works at Tea Stall to survive
Colors daily popular show Nima Denzongpa is revolving around Nima's heart aching story.
It was earlier seen that Tulika and Sunita will kick Nima out of the house and she will be sleeping on the road along with her three daughters.
Nima doesn't have friend or a family around and will hence not be able to go to anyone for help.
She will start working at a Tea Stall so that she is able to provide food for her daughters.
Nima is facing the biggest challenge of her life as she has to survive for the well being of her daughters.
Suresh feels guilty for Nima
Suresh on the other hand is guilty for letting Nima leave him and will hence be searching for her everywhere.
Will Nima be able to survive in his competitive world or not?
Will Suresh be able to bring Nima back in his life or not?
Stay tuned for more such updates only on Serialxpress.com.