Imlie: Sundar turns Imlie & Aditya's dance Guru for upcoming competition (Upcoming Twist)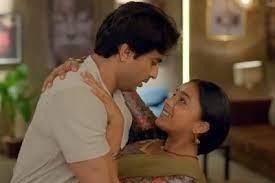 Imlie: Sundar teaches dance to Imlie & Aditya
Star Plus' latest offering Imlie is revolving around Imlie and Aditya's new challenge ahead.
It seems that Imlie will win the first round of the competition and will soon gear up for the second round.
The second round will be based on couple dance competition.
Both Imlie and Aditya will be very scared to do the dance as both of them are non dancers.
Later Sundar will offer help to Imlie and Aditya and teach them few dance move.
However Aditya will not be able to dance to the tunes of Sundar and hence will lose hope.
Aditya quits dance competition
Imlie on the other hand is not willing to give up so easily and will inspire Aditya to try little harder.
Will Imlie and Aditya be able to perform or not?
Let's see what will happen next in the show.