Imlie: Post Pallavi Anu targets Imlie shocking elimination ahead (Upcoming Twist)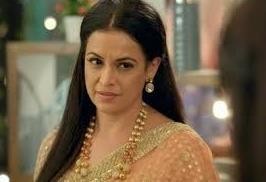 Imlie: Anu tries to eliminate Imlie
Star Plus' latest offering Imlie is currently focussing on the cooking competition.
It was earlier seen that Anu will disqualify Pallavi for helping out Imlie during the cooking competition.
Anu doesn't want Imlie to win the competition at any cost.
Later the judges are blindfolded and made to taste the food prepared by the contestants.
Unanimously all the judges will choose Imlie's dish as the best dish and declare her the winner of the first round.
However Anu will not want Imlie to win the competition and will therefore tell the judges that she was cheating.
Imlie will be shocked with Anu's allegation as Anu will try to get Imlie disqualified just like Pallavi.
Anu jealous of Imlie
Will Anu be able to succeed in her mission or not?
Will Anu get Imlie disqualified or not?
Let's see what will happen next in the show.