Imlie: Negativity strikes Malini once again Aditya Imlie await huge shock (Upcoming Twist)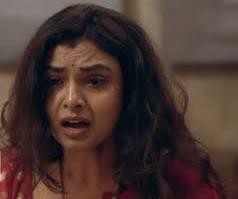 Imlie: Malini turns negative towards Imlie
Star Plus' latest offering Imlie is revolving around Malini Imlie and Aditya's life.
It seems that Tripathi family is not able to accept Imlie as their Bahu and keep bringing Malini back in Aditya's life.
Aditya reveals to Malini that he will register his marriage with Imlie after their divorce,
Suddenly the negativity strikes Malini when she feels that she will no more have any right on Aditya.
Malini even reminisces Kunal's confession that how she is insecure and scared of losing Aditya even after she accepted his and Imlie's relation.
Malini unable to leave Aditya
Malini wants to help Imlie but her love for Aditya is turning her negative against Imlie and she is turning towards the way to hurt Imlie and get Aditya back.
Let's see what will happen next in the show.