Imlie: Aditya bring Imlie to Pallavi's muh dikhai Malini insulted (Upcoming Twist)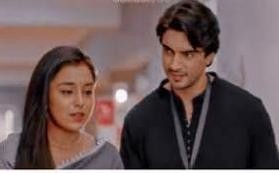 Imlie: Aditya unknowingly insults Malini
Star Plus' latest offering Imlie is gaining a lot of love and attention of its viewers.
It seems that Tripathi announces a grand function for Pallavi's Muh- Dikhai ritual.
Aditya asks Pallavi whether she will allow him to get Imlie to the party.
Pallavi happily agrees as she has no problem with their relationship.
But on the other hand, the Tripathi's refuse the idea of bringing Imlie.
Aparna invites Malini to maintain the dignity of the Tripathi family and shut others mouths.
Aditya brings Imlie to the function, and he announces Imlie's Muh Dikhai as well.
This provokes Malini to the core, also shocks Tripathi family.
Aditya makes huge announcement
How will Tripathi's answer society when Aditya will declare Imlie as his wife?
Will Malini be able to digest this insult or not?
Let's see what will happen next in the show.