Imlie: Aditya turns Baaghi shares same bedroom with Imlie (Upcoming Twist)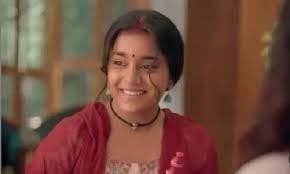 Imlie: Aditya shares bedroom with Imlie
Star Plus' latest offering Imlie is going to unfold a lot of drama in the upcoming episodes.
It seems that Aparna along with the rest of the family will decide to kick Imlie out of the house as they cannot bear the thought of accepting Imlie as their bahu.
Aditya on the other hand is madly in love with Imlie and wants her in his life at any cost.
Aditya is totally pissed off with his family's such bad tricks of separating him from Imlie.
Thus, he takes his final decision and this is what gives another shock to the Tripathis.
Aditya decision leaves Aparna shattered
Aditya gives Imlie her place in his bedroom as this is the right that she deserves.
It would be interesting to know what happens next on the show.
Let's see what will happen next in the show.