Imlie: Malini doesn't want History to repeat makes shocking decision (Upcoming Twist)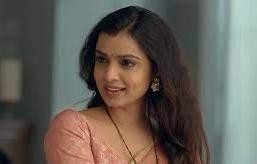 Imlie: Malini does want to be next Anuja
Star Plus' latest offering Imlie is focussing on Imlie Aditya and Malini's life.
It seems that Malini reveals that she doesn't want to go with Aditya who doesn't love her.
She will reveal in front of Anuja that she doesn't want to be the next Anuja who is stuck in a marriage without any love.
Malini will be filing for divorce with a heavy heart but she knows that it's the best thing to do rather than spending the entire life with someone who doesn't love you.
Though Anuja will try to stop her from doing so but she is too strong headed and knows the right thing to do.
Malini makes life easy for Aditya
Aditya on the other hand is facing the biggest dilemma of his life as on one side he loves Imlie but on the other side he is not ready to part ways with Malini.
Let's see what will happen next in the show.