Pandya Stores: Dhara Gautam plan to expand business Prafula jealous (Upcoming Twist)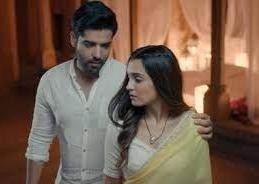 Pandya Stores: Dhara and Gautam plan big business decision
Star Plus show Pandya Stores is going to witness some high voltage drama.
It seems that Dhara and Gautam will go to Suman and will take her advice for a new business opportunity.
They will want to expand their Pandya stores and try to open more outlets in the city and city around them.
Gautam and Dhara will want to sell their land so that they have enough money to explain their stores.
However Prafula will listen to this discussion secretly and fumes in anger.
Prafula cannot see Gautam and Dhara having success in life and will hence plan to break their deal.
Prafula poisons Suman's mind
On the other hand Suman will also have her doubts on Gautam and Dhara expansion plan.
It will be interesting to see what will happen next in the show.
Let's see what will happen next in the upcoming episode.