Pandya Stores: Rishita values family risk own life to save Krish (Upcoming Twist)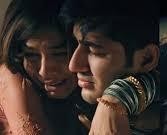 Pandya Stores: Rishita to save Krish huge sacrifice ahead
Star Plus show Pandya Stores is going to witness some intense drama.
It was earlier seen that due to the storm the old building will collapse and hence the Pandya family will get trapped in the building.
Dev will lose his conscious and villagers will help him out to leave the building.
However Rishita will notice that Krish is still inside the building and calling for help.
Though the villagers will stop Rishita from going inside the building as it's very risky but she will play on her life and saves Krish as he is her family.
Rishita unthinkable act ahead
Rishita will not think twice and goes against the advice of the villagers to bring Krish back from the danger.
Will Rishita be able to save Krish or not?
Let's see what will happen next in the upcoming episode.
Latest Pandya Store Updates