Pandya Stores: Shivaa big secret jolt Raavi life forever (Upcoming Twist)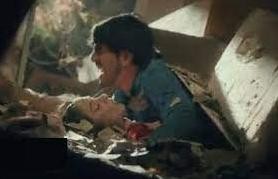 Pandya Stores: Raavi to know about Shivaa's secret
Star Plus show Pandya Stores is making a lot of head turn with its storyline.
It seems during the storm Raavi will not want to go with him as she doesn't trust him after the kidnapping incident as he left her lone with the goons.
Shockingly Shiva saves Raavi from an accident and reveals to her that he never left her alone when they were kidnapped.
He was rather trying to find a proper time to rescue her. Shiva states that he went outside alone and that would risk his life not Raavi's.
Shivaa wins Raavi's heart
Raavi gets surprised and shocked to realize that all this while she was misunderstanding him.
Raavi will feel bad that all this time she was doubting on Shivaa but he was only protecting her.
Let's see what will happen next in the upcoming episode.
Latest Pandya Store Updates