Pandya Stores: Rishita gets nightmare Raavi enjoys Rishita's broken marriage (Upcoming Twist)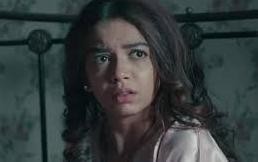 Pandya Stores: Rishita unable to handle marriage with Dev
Star Plus show Pandya Stores is making a lot of head turn with its storyline.
It seems that Rishita will dream that Raavi has come to her room and informs that Dev has already done the pooja without her.
This will leave Rishita in anger.
Raavi will later make fun of Rishita relationship with Dev and feels that her relationship will soon come to an end.
Rishita will soon wake up from her dream and realise that it's not true.
Rishita will start analysing the problem in her marriage and feels that she needs to change things around her.
Dev angry with Rishita
Meanwhile Dev is angry with Rishita as due to her once again his family is going through lots of problem.
Will Rishita be able to accept the Pandya family or not?
Let's see what will happen next in the upcoming episode.