Pandya Stores: Suman beats Dhara with stick Gautam turns protective (Upcoming Twist)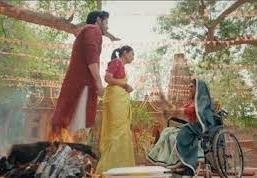 Pandya Stores: Suman raise hands on Dhara
Star Plus show Pandya Stores is going to witness some shocking twist and turns.
It seems that Suman will get furious with Dhara for raising hands on her sons and putting scars on their body.
Suman will hence plan to seek revenge from Dhara and punish her for all the wrong she has done to her family.
She will get a stick and will try to beat Dhara with it.
However Gautam will intervene and stops Suman from harming Dhara.
Dhara lands in trouble
Suman will witness Gautam going against her and protecting his wife and therefore she will become more furious.
Suman is out of control in anger and hence Gautam is trying his level best to calm her down and make her understand the situation.
Let's see what will happen next in the upcoming episode.
Latest Pandya Store Updates