Pandya Stores: Rishita breaks ties with Dev files for divorce (Upcoming Twist)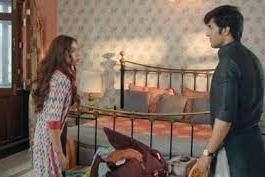 Pandya Stores: Rishita wants to gets divorced from Dev
Star Plus show Pandya Stores is garnering a lot of attention from the audience due to its beautiful storyline.
It seems that Rishita will cross her limits and will inform Suman about Dhara beating up Shiva and Krish and later dividing the kitchen of the family.
The entire Pandya house will go against Rishita as she has put Dhara in danger by vomiting the truth in front of Suman.
Angry Rishita will decide to leave the house as well as Dev forever as she can no longer tolerate these people.
Rishita plan backfires
She will also ask Dev to divorce her as she wants to get rid of this life.
Dev is also fed up of Rishita and will not stop her from leaving.
Let's see what will happen next in the upcoming episode.
Latest Pandya Store Updates