Pandya Stores: Dhara touch Rishita's feet to help family escape death (Upcoming Twist)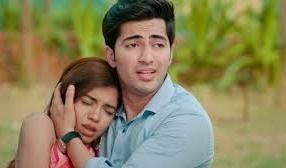 Pandya Stores: Dhara honours Rishita's efforts
Star Plus show Pandya Stores is going to witness some high voltage drama.
It seems that Dhara will come to know that Rishita played on her life and took the risk to rescue the entire family and even bough everyone on time for the maha puja.
This will have a huge impact on Dhara as she will feel that finally Rishita has accepted her family and cares about them.
Dhara will feel like touching Rishita's feet and thank for saving the life of her devars as they are like her children.
Rishita wins hearts
Suman will also realise that maybe Dhara's punishments were right as it bought her kids together once again.
After lots of drama the Pandya family will finally perform the Maha puja together as a family.
Let's see what will happen next in the upcoming episode.
Latest Pandya Store Updates