Pandya Stores: Rishita wonder woman power rescues Pandya family (Upcoming Twist)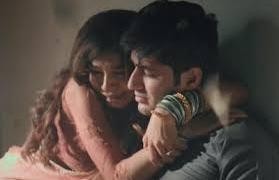 Pandya Stores: Rishita saves Dev Krish Raavi and Shivaa's life
Star Plus show Pandya Stores is making a lot of head turn with its storyline.
It was earlier seen that Dev Krish Raavi and Shivaa will be stuck in temple and their life will be in danger.
Rishita will not thin twice and will offer help to everyone and saves their life.
Rishita will showcase her wonder woman power and will fight against all odds to save her family from this unfortunate incident.
After this incident everyone's heart will change towards Rishita as everyone will start feeling that Rishita is not as bad as they think and they should give her time to adjust.
Rishita change of heart
Dev will be touched by Rishita's efforts and for the first time after his marriage he will be proud of her.
Let's see what will happen next in the upcoming episode.
Latest Pandya Store Updates