SAAKK: Tej throws trump card Shaurya Anokhi break up ahead (Upcoming Twist)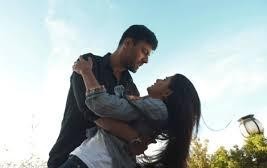 Shaurya Aur Anokhi Ki Kahani: Anokhi breaks up with Shaurya
Shaurya Aur Anokhi Ki Kahani is focussing on Shaurya and Anokhi's life.
It was earlier seen that Tej will blackmail Anokhi that he will destroy Shaurya's career if she doesn't leave him.
This will have a huge impact on Anokhi and she will hence decide to leave Shaurya.
Shaurya will be shattered to know that Anokhi wants to break their relationships and begs her to accept his love.
However Anokhi with a heavy heart will deny marriage with Shaurya as well as will not want to keep any alliance with him.
Anokhi on denial mode
Though Shaurya will try his level best to convince Anokhi but she will stand strong on her ground.
Tej Devi and Shagun will be happy as finally their plan has worked and Shaurya and Anokhi have parted ways.
Keep reading Serialxpress.com for more details.
Latest Shaurya Aur Anokhi Ki Kahani Updates