SAAKK: Anokhi in tricky position choose between love or career (Upcoming Twist)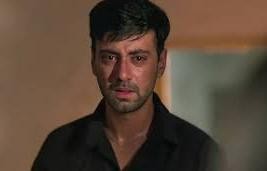 Shaurya Aur Anokhi Ki Kahani: Tej makes offer to Anokhi
Shaurya Aur Anokhi Ki Kahani is focussing on Shaurya and Anokhi's life after marriage.
It was earlier seen that Shaurya bids adieu to Sabhrewals and states that he will stand with his love Anokhi in this battle.
Meanwhile, Tej calls Anokhi to meet him.
Tej tells Anokhi that he will not rusticate her from college, only if she promises to break all ties with Shaurya.
Anokhi refuses to make any deal with him.
Tej further adds that Shaurya might lose out on his position in their college as he will destroy his career if she doesn't adhere to him.
Tej cracks deals
Anokhi stands shocked and gets herself caught in an extremely tricky situation.
Will Anokhi sacrifice her love for career?
Will Tej be able to separate Anokhi and Shaurya forever?
Keep reading Serialxpress.com for more details.