SAAKK: Shaurya on verge of death Ahir gives helping hand (Upcoming Twist)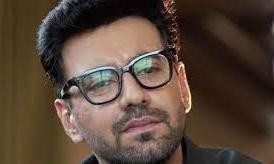 Shaurya Aur Anokhi Ki Kahani: Ahir saves Shaurya's life
Shaurya Aur Anokhi Ki Kahani is revolving around Shaurya and Anokhi's complex life.
It seems that Shaurya is pissed off with his family as behind his back they tortured Anokhi and got her rusticated from the college without his knowledge.
Anokhi will go missing and this will have a huge impact on Shaurya's mind as he is madly in love with Anokhi and go to any extend to bring her back in his life.
Shaurya takes out his anger on the boxing bag while he gets so frustrated and helpless that he drowns himself in the bathtub.
However Ahir will just come on time and stops Shaurya from doing a blunder.
Shaurya obsessed with Anokhi
Later Shaurya and Anokhi will come face to face and Shaurya runs and hugs her as if he got to meet her after a long time.
Keep reading Serialxpress.com for more details.
Latest Shaurya Aur Anokhi Ki Kahani Updates