Anupamaa: Baa divides kitchen into two halves Kavya Anupamaa under same roof (Upcoming Twist)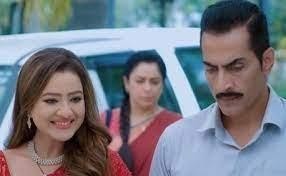 Anupamaa: Shah House divided into two halves
Star Plus show Anupamaa is one of the best shows currently on Indian television.
It seems that Baa will make a huge decision that will impact everyone's life.
She will divide the kitchen of the house into two.
One will be Anupamaa's side and the other will be Kavya.
She is doing so as she doesn't want any chaos and drama in the house as both Anupamaa and Kavya are staying under the same roof.
Kavya will get very angry as even after Anupamaa and Vanraj's divorce Anupamaa is still an integral part of the Shah house.
On the other hand even after Kavya and Vanraj's marriage she is seen as an outsider.
Anupamaa overwhelmed with love
Kavya will fill Vanraj's ear against Babuji's decision to give Anupamaa share in the house.
Will Kavya be able to take Anupamaa's place or not?
Keep hooked to this site for more updates.