Anupamaa: Kavya on self doubt post Vanraj leaves her for Shah family once again (Upcoming Twist)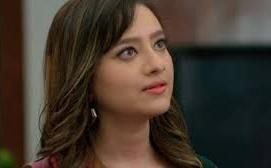 Anupamaa: Kavya unable to tolerate Vanraj's rudeness
Star Plus show Anupamaa is focussing on Vanraj and Anupamaa and Kavya's life.
It seems that Kavya will cook food for Vanraj for the first time after their marriage and is very excited.
She will be trying to get romantic with Vanraj but just than Vanraj will listen to some loud music and sees that the Shah family is having a feast and enjoying.
Pakhi will invite Vanraj to their celebration and informs him that she has make food for the first time in their life.
Vanraj will be very happy and leaves Kavya once again to be with his family.
Kavya neglected by Vanraj
Though Kavya will try to stop Vanraj from leaving her and going to his family but he will not listen to her and pushes her and leaves.
Kavya will get hurt and will start bleeding and starts thinking about her future with Vanraj.
Keep hooked to this site for more updates.