Imlie: Aditya & family get arrested by cops Anuja mean game ahead (Upcoming Twist)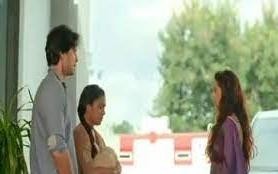 Imlie: Anuja does police complain against Aditya
Star Plus' latest offering Imlie is making a lot of head turn with its storyline.
It seems that Malini is sacrificing her married life for the sake of Aditya and Imlie's love.
Anuja will not be able to tolerate the injustice that is taking place and will hence alert the cops.
She will demand an explanation from Aditya for ditching Malini who was with him for the last seven years for a maid servant.
Aditya will not be able to make Anuja understand his side of the story as she is not in a good mental state and will be seen screaming and yelling at him and his family.
Anuja impulsive decision
Anuja will do a police complain against Aditya and hsi family for having an affair and mentally torturing his wife.
Let's see what will happen next in the show.