Imlie: Malini miserably fails to malign character Imlie expose Kunal (Upcoming Twist)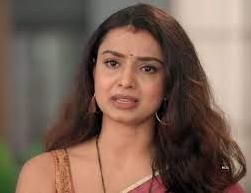 Imlie: Imlie expose Kunal lie in front of Aditya
Star Plus' latest offering Imlie is making a lot of head turn with its storyline.
It seems that Malini wants to get divorced with Aditya as she wants to unite Imlie and Aditya.
She will make a plan where she will ask Aditya for divorce as she is in love with someone named Kunal.
However Malini's plan will backfire as Imlie knows Kunal.
Kunal has been handling Imlie case for a long time and is in contact with her.
Imlie will hence find it very strange that even though Kunal knew her and her family he never mentioned Malini.
Malini plan backfires
Imlie will soon take up the responsibility to know the real truth and expose Kunal's lie.
Will Malini be able to unite Imlie and Aditya or not?
Let's see what will happen next in the show.