Imlie: Malini huge sacrifice defames her own character to unite Imlie Aditya (Upcoming Twist)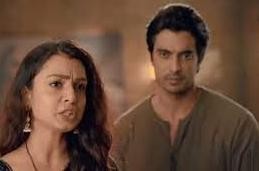 Imlie: Malini huge sacrifice ahead
Star Plus' latest offering Imlie is making a lot of head turn with its storyline.
It seems that Malini wants to unite Aditya and Imlie as she feels that she has come between them.
Malini is making a huge sacrifice for the sake of her sister and her well being.
She will reveal in front of Aparna about her affair with Kunal and will demand to opt out of the marriage with Aditya.
The entire Tripathi family will be shocked listening to Malini's revelation as in their wildest dream they could not have imagined that Malini will take such a huge step.
Imlie Malini beautiful bond
Imlie on the other hand doesn't want Malini to malign her own character to unite her with Aditya.
Will Malini be able to succeed in her mission or not?
Let's see what will happen next in the show.