Imlie: Aditya get high hope seeing Malini Imlie bonding (Upcoming Twist)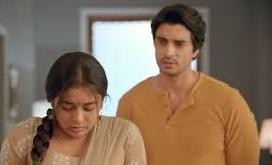 Imlie: Aditya happy with Imlie Malini's union
Star Plus' latest offering Imlie is focussing on changing relationships between Imlie and Malini.
It seems that Malini has a change of heart and will open heartedly accept Imlie as her little sister.
Aditya will witness the union and gets hope that maybe Imlie will finally get what she deserves.
Aditya will be happy that maybe due to Malini and her selfless efforts he can unite with Imlie and accept her in front of the world.
Malini takes tough call
He knows that it's a tough decision to make and he will get a lot of backlash from his family and society but he wants to do so as he wants to give Imlie his name and a respectful life.
Will Imlie and Aditya be able to unite or not?
Let's see what will happen next in the show.