Imlie: Finally Aditya accepts Imlie as wife shocking Imlie steps back (Upcoming Twist)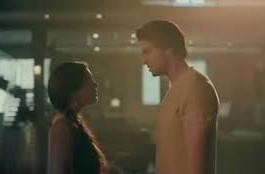 Imlie: Aditya gives Imlie status of wife
Star Plus' latest offering Imlie is revolving around Aditya Imlie and Malini's life.
It seems that Aditya has finally made up his mind and is ready to reveal the truth about his relationship to the world and his family.
He is ready to accept Imlie as his wife and give his name and love to her in front of everyone.
However Imlie is not ready to accept this change in her status and steps back.
Imlie will be thinking about Malini and what consequences this decision will have on her life.
Imlie in huge dilemma
Imlie is aware of the fact that Malini loves Aditya a lot and this decision will break her from within.
On the other hand Aditya is getting restless as Imlie is back out after all this drama.
Let's see what will happen next in the show.