Imlie fame Gashmeer Mahajani shares release dates of his Marathi movie (Latest News)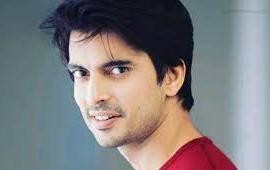 Actor Gashmeer Mahajani shares details about his Marathi movie
Actor Gashmeer Mahajani became an overnight sensation of Hindi television industry with his debut show on Star Pus titled Imlie.
The actor has been in multiple Marathi films and shows so far but has his big film rolling again which is titled Vishu.
Gashmeer plays the leading role in the film, Vishu where the actor went on to share the motion poster of the same which further confirmed the release date as well.
The film is all set to mark a release date on 1st April 2022. Whether or not, the pandemic will affect the film's release date, we will have to wait and see.
Gashmeer big movie release
In the motion poster, Gashmeer is seen resting on a boat as the title and the credits pop up.
The film is directed by Mayur Madhukar Shinde and produced by Babu Krishna Bhoir.
We wish Gashmeer best of luck for his new project.