Pandya Store: Pandyas demands BATWARA post knowing Suman is guest of few days (Future story)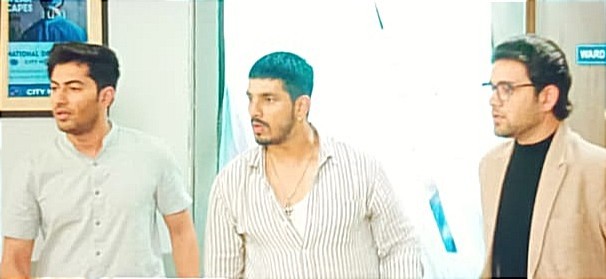 Pandya Store: Dhara and Suman shattered into pieces to know Pandyas returning for share in property
Star Plus serial Pandya Store is on a drama pedestal with Pandyas will be seen getting back into Pandya Niwas as Suman's last wish after getting a call from Master Chiku regarding the falling health condition of Suman.
Dhara is on a mission to stick the flock of Pandyas together back into unity as they have arrived on short notice of Suman's declining health.
Suman is about to act in accordance with Dhara's plan to make Pandya live together with them at Pandya Niwas.
But, that's not the case shockingly as Pandya's have returned to take their share in their property as now Suman has low hope for surviving.
Fight mid Pandya brothers for property
Rishita has returned only to take Dev part of the property and flee back and Raavi has similar plans as well.
Only Krish has returned for his genuine care for his mother.
Will the situation of legal battle will come or Dhara will be successful in changing heart of Rishita and Raavi?
The next generation is about to become a reliever for the wounds of the past generation.
Follow serial xPRESS to keep an eye on what is going to happen next in Pandya Store.