Ghum Hai Kisikey Pyaar Mein: Pakhi's last words echoes REVENGE! (Upcoming Twist)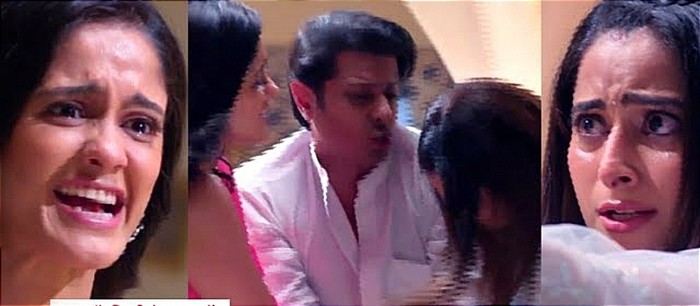 Ghum Hai Kisikey Pyaar Mein: Villainous attempt by Pakhi even on death bed
Star Plus show Ghum Hain Kisikey Pyaar Mein is setting buzz around with its new DHAMKEDAR promo where Sai, Virat and Pakhi's lives are inches away from shattering.
Pakhi being blind in her motherly affection for Vinu is about to put Sai at gunpoint.
But Sai isn't afraid of her life and is ready to give it all for Vinu and asks where her son is.
Pakhi now resorts to what she does all the time and plays her suicide card to make Virat and Sai grow anxiouness about her.
Sai, Virat and Pakhi get into a small brawl for the gun meanwhile the trigger was in Pakhi's hand.
The brawl for Gun
Pakhi is not ready to leave the gun which Virat and Sai are trying to snatch from her.
All three of them are equally vulnerable to getting hit by the gun.
Who among them will get hit and who will have to bear the wrath of Blames?
Latest exclusive spoilers from the sets indicate it to be Pakhi, who will get injured by her own hands but Sai will be targeted by Chawan along with Virat for this incident.
Follow serial xPRESS to know what is going to happen next in the story of Ghum Hain Kisi Ke Pyar Mein.