GHKKPM: Sayi left empty handed childless with Pakhi's untimely death (Daily Soap Gossip)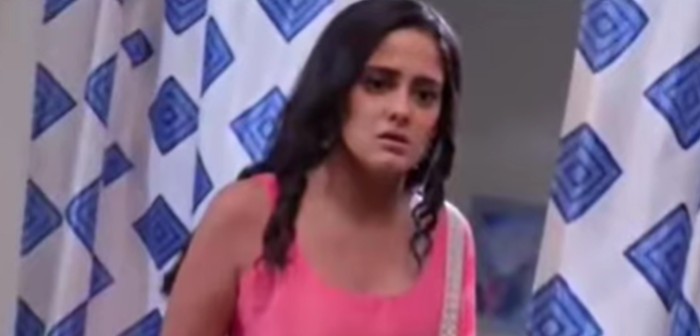 Ghum Hai Kisike Pyaar Mein: Sayi (Ayesha Singh) to start fresh search for Vinayak under Virat's (Neil Bhatt) guidance over Pakhi's (Ayesha Singh) death
In the upcoming episode of Ghum Hai Kisike Pyaar Mein Virat and Sayi will hence experience a lot of changes in the plot of the storyline.
It will be seen that Virat will now be helpless as Pakhi must have transfered Vinayak to a location which will be just mysterious for Virat too.
Sayi will get so much so restless that Sayi will be all ready to destroy each and everything that will come in Sayi's way towards Vinayak.
Now, the twist will be that Sayi will be all set to even kill Pakhi for getting information for Vinayak.
However Sayi will have to ensure that Pakhi is alive as Pakhi will be the only one knowing about Vinayak's whereabouts.
Pakhi in critical condition
The makers of the show will once again put Pakhi in a critical condition which will make Sayi pray desperately for Pakhi's sound health.
What is your guess- Will Pakhi stay alive or will Pakhi embrace death before letting Sayi know about Vinayak?
Stay tuned with me to get some more amazing yet head smashing updates and gossips on Virat and Sayi's struggle.