YRKKH: History repeats with Akshara's re-entry at Abhimanyu's Birla house (Upcoming Twist)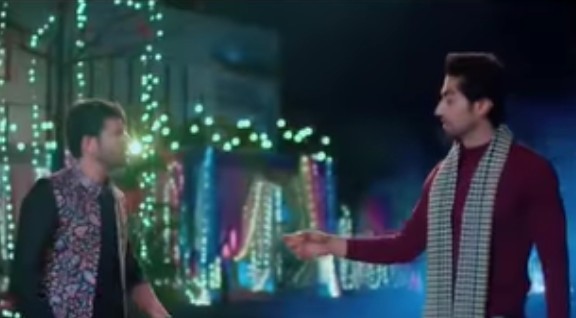 Yeh Rishta Kya Kehlata Hai: Abhimanyu (Harshad Chopda) take Akshara (Pranali Rathod) to Birla house along with Abhinav (Jay Soni) and Abhir
In the upcoming episode of Yeh Rishta Kya Kehlata Hai the world will come to a new start for Abhimanyu and Akshara.
Abhinav will want Abhimanyu only to do Abhir's operation and this will make Abhimanyu take Abhinav and Akshara to Abhimanyu's Birla house.
Akshara will be a little dicey for entering and visiting the Birla house once again as these will be the memories that Akshara will have burried in her heart long back.
However, upon Abhinav's force it will be seen that Akshara and Abhinav will be all set to win Abhimanyu's house which will make a dhamaka.
Abhinav get to know Akshara-Abhimanyu's reality
Those deep secrets that will be burried deep down the hearts of Abhimanyu and Akshara will now come to the brim of the hearts.
It will be a very much heart breaking scene eyeing Akshara and Abhimanyu going down the memory lane just for the sake of Abhimanyu.
What will happen when Abhinav will get to know the reality of Akshara and Abhimanyu's relationship?
Stay tuned with me to get some more mystical gossips and secrets brewing out of nowhere.