Pyar Ka Pehla Naam Radha Mohan: OMG! Gungun makes a shocking demand from Mohan (Upcoming Twist)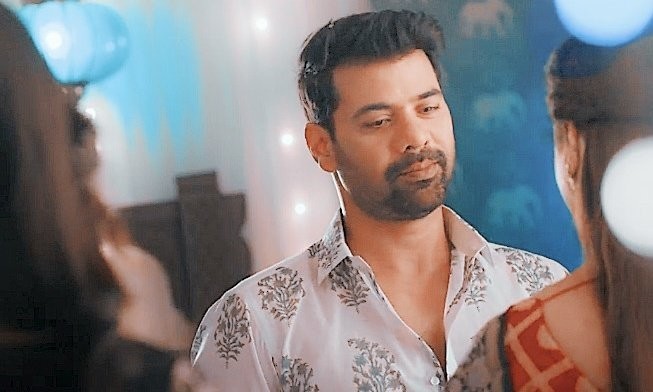 Pyar Ka Pehla Naam Radha Mohan: OMG! Gungun makes a shocking demand from Mohan
Zee TV's popular hit show Pyar Ka Pehla Naam Radha Mohan is all set to keep it's audience hooked to their Television Screens. The show is up for many twists and turns.
Recently We has seen that Mohan decides to break the Tulsi but Radha stops him. However he pushes her away in anger but before he can touch the Plant, Gungun comes in between and stops him from doing so.
The Story takes an interesting turn when Damini decides to use the closeness between Radha and Gungun in her favour.
She takes Radha near Mohan's room where she makes her hear the pain of Mohan and asks her to make Gungun accept Mohan and her.
Gungun develops liking for Radha
Radha gets upset seeing his pain and decides to bring them closer.
Unfortunately Gungun is adamant about this but then with passing time, she gets closer to Radha and develops a liking towards her.
Much to Mohan's shock, Gungun for the first time talks with him without taunting him and makes a shocking demand to have Radha with her forever which shocks her.
The Drama is going to intensify in the upcoming episodes and We don't want you to miss it.
Let's see what happens in the upcoming track.
Stay Tuned to Serialxpress.com as We bring you with the latest and exciting updates of your favorite shows.