Pyar Ka Pehla Naam Radha Mohan: Wow! Tulsi decides to bring Radha close to Mohan (Upcoming Twist)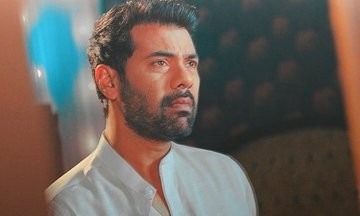 Pyar Ka Pehla Naam Radha Mohan: Wow! Tulsi decides to bring Radha close to Mohan
Zee TV's newly launched show Pyar Ka Pehla Naam Radha Mohan is gearing up for high voltage drama. The show is unique and gives different feels.
Recently We have seen that Radha sees the pain that Mohan is hiding and decides that he is not happy with Damini.
However when she meets Mohan , he shouts at her and asks her to leave.
The Story takes an interesting turn when Gungun escapes from the house after Roop provokes her against Mohan.
Radha saves Gungun
Roop tries to kidnap her but Radha saves her on the right moment. Mohan lifts Radha in his arms and takes her home along with Gungun.
Mohan asks Gungun what he has to do for her to accept him. Gungun asks him to surrender himself. He denies.
Radha decides to make Gungun realise Mohan's Love while Tulsi's Soul sees her. She further decides that Radha is good for Mohan and decides to get them close.
Let's see what happens in the upcoming episodes.
The Drama is going to intensify and We don't want you to miss it.
Stay Tuned to Serialxpress.com for the latest updates of your favorite shows.