Pyar ka Pehla Naam Radha Mohan: Our Take! The Storyline is Unique and Worth Watching (Serial Update)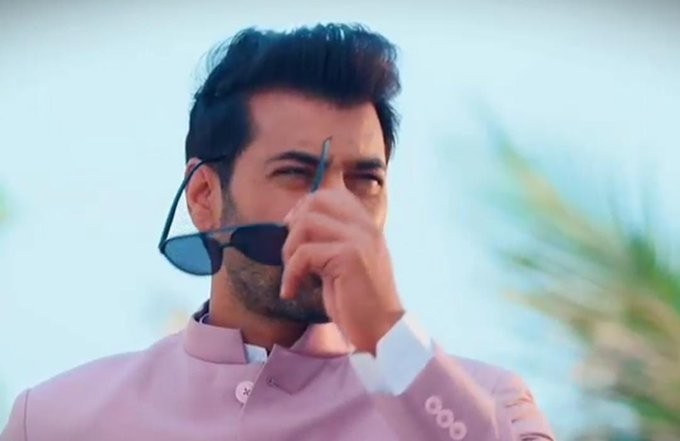 Pyar ka Pehla Naam Radha Mohan: Our Take! The Storyline is unique and worth watching
Zee TV has recently launched a new show with the title Pyar Ka Pehla Naam Radha Mohan. The show features Shabbir Ahluwalia and Neeharika Roy in the lead roles.
Shabbir Ahluwalia is not a stranger to the Television screens. He is loved by the audience. His fans were excited for the show. But most of them want him with Sriti Jha.
After a week of watching the show, here is our take on the show.
The Montage of the show is dark and mysteries can be felt in it.
In the first episode itself it kept us hooked to the show. Well the show has amazing and unique storyline.
The show is about Mohan who was once a happy go lucky guy. But now he is not that anymore. He has a Daughter named Gungun with his late Wife Tulsi.
However he is engaged to his friend Damini. It is revealed that Gungun holds Mohan responsible for Tulsi's Death and hates him.
Damini on the other hand is obsessed with him. Radha an innocent girl has feelings for Mohan and she sees in his eyes that he is not happy with his Engagement. However she comes out as an irritating character.
Mohan's Family is selfish with his Step Mom being the worst. She was the one to Kill Tulsi and put whole blame on Mohan so that Gungun hates him.
Show deserves Acknowledgement
Radha decides to know his pain and bring him back to his funny guy self. Tulsi's Soul always protects Gungun.
Coming to the screen play, it is gripping. The actors are decent in their roles. Shabbir is doing an incredible job as Mohan. His pain can be felt.
The show has a dark and scary theme but still the Love and innocence can be felt. The show deserves to be explored in a good way. But the drama is a little high. Needs to be lowered a little.
We wish for the show to get top ratings and wish for the actors and the show to get the acknowledgment it deserves.
Do give the show a try. It will be interesting to see how they will go on with the Storyline. We just wish for them not to mess it up.
Stay Tuned to Serialxpress.com for the latest updates of your favorite shows.