Pyar Ka Pehla Naam Radha Mohan: Tulsi protects Gungun Radha feels Tulsi's Spirit (Upcoming Twist)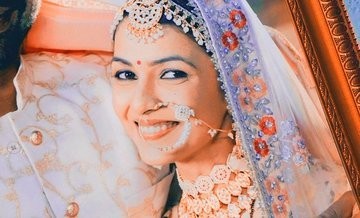 Pyar Ka Pehla Naam Radha Mohan: Tulsi protects Gungun Radha feels Tulsi's Spirit
Zee TV's recently launched show Pyar Ka Pehla Naam Radha Mohan is all set to engage it's audience with it's high voltage drama. The show is gearing up for many interesting twists and turns.
We have till now witnessed that Mohan is surrounded by the negative people in his Life. He was sent to Jail for the murder of his Wife. However he is declared innocent.
However it is revealed that Gungun hates him while he is engaged to Damini.
She leaves the house as she doesn't want to stay with him but Radha saves Gungun from getting Kidnapped.
Radha gets shocked
The Story takes an interesting turn when Mohan bring Radha lifting her in his arms.
Tulsi sees Radha listening to Mohan and Gungun's conversation. She hears her saying that she wants to make Gungun realise Mohan' Love.
While Radha was with Gungun, she sees that she is about to fall but Tulsi's spirit saves Gungun on the right time.
Radha gets shocked seeing this. She feels Tulsi's Spirit as the room gets cold.
Let's see what happens in the upcoming track.
The Drama is going to intensify and We don't want you to miss it.
Stay Tuned to Serialxpress.com for the latest updates of your favorite shows.