Bade Ache Lagte Hai 2: Huge Lie! Ram gets Priya Pregnant (Upcoming Twist)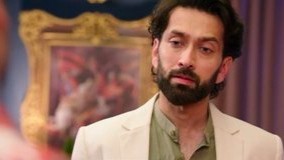 Bade Ache Lagte Hai 2: Huge Lie! Ram gets Priya Pregnant
Sony TV's popular show Bade Ache Lagte Hai 2 is all set to keep it's audience hooked to their Television screens with it's high voltage drama.
The show is up for many twists and turns with Ram with Priya and all the Family members going to Alibargh.
They all happily enjoy their time together in Alibargh. However Varun who has joined in Ram's company intents to Kill Ram.
He takes Ram with him to a cliff area and imagines of confessing the truth and Killing him. But then he gets a call from Sashi and he stops his plan.
We have also witnessed that Priya has gone to the Hospital which worries Ram.
Nandini gets shocked
The Story takes an interesting turn when Ram during the vacation tells his Family that Priya is Pregnant. Priya and Nandini gets shocked hearing him.
It is not a mystery that Nandini doesn't want Ram to have his own Children.
Let's see what happens in the upcoming track of your favourite shows.
Will Varun stop with his scheming or will he continue with it?
How will Ram and Priya face everyone with them turning negative.
Stay Tuned to Serialxpress.com as We bring you with the latest updates of your favourite shows.