YRKKH: Angry Abhimanyu beats up stranger gets arrested by police (Upcoming Twist)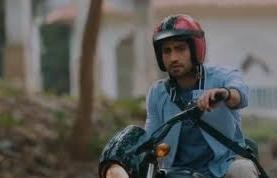 Yeh Rishta Kya Kehlata Hai: Abhimanyu gets arrested by police
Star Plus show Yeh Rishta Kya Kehlata Hai is revolving around Abhimanyu getting angry over the fact that Akshara denied his love.
It was earlier seen that Akshara will reject Abhimanyu's love proposal and leave him with a heavy heart.
Abhimanyu will try to overload himself with work so that he is able to stop thinking about Akshara.
This will make Abhimanyu very vulnerable.
Abhimanyu will be driving on the road when a stranger will start arguing with him.
Abhimanyu will vent out all his anger on the stranger and starts beating him up badly.
Abhimanyu total mess
Shockingly the police will come and get Abhimanyu arrested and throw him behind the bar.
Abhimanyu is not able to cope with the heartbreak and is hence making a mess out of his life.
Will Abhimanyu and Akshara be able to unite or not?
Keep watching this site to know what more is coming up in the show.