YRKKH: Kairav demands shocking sacrifice from Akshara during Bhai Dhoj (Upcoming Twist)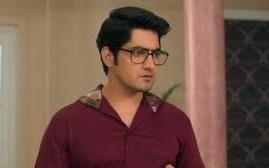 Yeh Rishta Kya Kehlata Hai: Akshara makes shocking sacrifice due to Kairav
Star Plus show Yeh Rishta Kya Kehlata Hai is revolving around Kairav making shocking demand from Akshara.
It seems that Kairav will come across few pictures in which it clearly states that Abhimanyu was always in love with Akshara and Akshara also acknowledged it.
Kairav will hence go to Akshara and will ask for a shocking sacrifice from her path.
He will ask Akshara to leave Udaipur and go away as he knows that the more she stays here the more heartbreak she will suffer.
Akshara accepts Kairav demand
During the auspicious day of Bhai Dhoj Kairav will ask Akshara to leave Goenka house and go back from where she came as that would be the best thing to do.
Akshara will understand Kairav's dilemma and will hence not question his intensions as a brother.
Will Aarohi be able to realise the huge sacrifice that Akshara has made for her or not?
Keep watching this site to know what more is coming up in the show.
Latest Yeh Rishta Kya Kehlata Hai Updates