YRKKH: Akshara helps Aarohi overcome depression teaches Anger management (Upcoming Twist)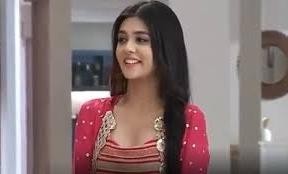 Yeh Rishta Kya Kehlata Hai: Akshara helps Aarohi battle depression
Star Plus show Yeh Rishta Kya Kehlata Hai is revolving around Akshara trying to bring happiness back in Goenka house.
It seems that Akshara will see that during the Bhai Dhoj ritual everyone in the house is upset due to the drama over the last few days.
Akshara will hence blow lots of balloons and will request her family to burst them and take out their anger on the balloons instead of keeping it inside.
Aarohi will also start thinking about the insult that she had to go through due to Abhimanyu and takes out the anger on the balloons.
Aarohi relaxed due to Akshara
Akshara will be happy that finally her family is happy and laughing.
Aarohi on the other hand is happy as she knows that Akshara rejected Abhimanyu for her sake.
Will Aarohi be able to realise her mistake or not?
Keep watching this site to know what more is coming up in the show.
Latest Yeh Rishta Kya Kehlata Hai Updates