YRKKH: Mastermind behind Akshara Abhimanyu break up revealed (Upcoming Twist)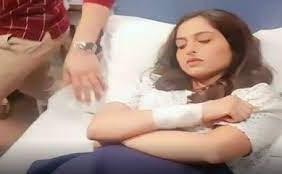 Yeh Rishta Kya Kehlata Hai: Mastermind behind Akshara Abhimanyu breakup revealed
Star Plus show Yeh Rishta Kya Kehlata Hai is revolving around Akshara breaking Abhimanyu's heart and walking out of Birla house.
Akshara will be seen going in a park and yelling at herself for breaking Abhimanyu's heart even after knowing that he loves her a lot.
Akshara will soon recall Aarohi's words that if Akshara gets married to Abhimanyu than she will never forgive her and will break all relationship with Akshara forever.
Akshara loves Aarohi a lot and cannot leave her heartbroken due to her love.
Akshara will hence take this step and reject Abhimanyu's love to make Aarohi happy.
Aarohi comes between Akshara Abhimanyu
Aarohi will very selfishly put herself before Akshara and ask her to sacrifice her love for Abhimanyu.
Will Abhimanyu be able to accept Aarohi's decision or not?
Will Abhimanyu and Akshara be able to unite in future or not?
Keep watching this site to know what more is coming up in the show.