YRKKH: Abhimanyu Akshara love flourish in Pune behind Aarohi's back (Upcoming Twist)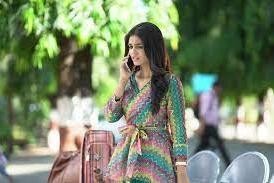 Yeh Rishta Kya Kehlata Hai: Akshara Abhimanyu come face to face in pune
Star Plus show Yeh Rishta Kya Kehlata Hai is revolving around Akshara leaving Udaipur once again due to Aarohi.
It was earlier seen that Abhimanyu and Akshara's love had came to an end and now things are going to change.
Akshara leaves for Pune and to join the college to learn music.
While here Aarohi is happy at this, now Abhimanyu is up for some major change in life.
Abhimanyu is upset and takes decision to move ahead in life and goes to serve at Pune hospital.
Abhimanyu and Akshara's Pune twist
Abhimanyu and Akshara will now meet at Pune hospital, here everything is up for major twist.
Abhimanyu and Akshara's love will flourish in Pune and Aarohi learns about Abhimanyu being in Pune too.
Will Akshara and Abhimanyu be able to unite or not?
Keep watching this site to know what more is coming up in the show.