Pandya Stores: Suman plans weird punishment for Bahus & sons of Pandya house (Upcoming Twist)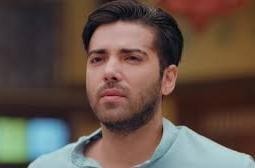 Pandya Stores: Suman plans weird punishment for her children
Star Plus show Pandya Stores is revolving around Suman venting out her anger on her kids.
It seems that Suman will agree to stay back in Pandya house but will put forward a condition.
She will give punishments to both her sons and bahus.
She will demand them to hold each other's ears and do sits up.
Dhara will not be able to do as she is pregnant.
Later Gautam will be seen threatening his younger brothers for making fun of him in front of everyone.
Suman will get furious with Gautam and will ask him to become a murga.
Dhara laughs at Gautam
Dhara will secretly enjoy seeing everyone getting punished in the house as she is safe due to her pregnancy.
Will Suman be able to change the dynamics of her family or not?
Will Suman be able to rule over her kids or not?
Stay tuned for more such updates only on Serialxpress.com.