Imlie: Pranav lose evidence Imlie expose Pranav in front of Tripathis (Upcoming Twist)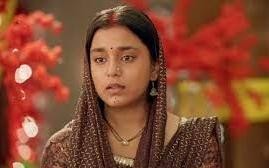 Imlie: Imlie expose Pranav in front of Tripathi family
Star Plus' latest offering Imlie is revolving around Imlie trying to expose Pranav.
It seems that Imlie will ask the girls to give aashirwad to Pranav by hitting hard on his back.
This will eventually lead to Pranav losing his pendrive as it will fall off from his pocket.
Pranav will go to the MLA to give him the evidence but will find the pendrive missing.
Later he will recall that he might have dropped the pendrive in Tripathi house and goes there.
He will see the young girls passing the evidence to Imlie and gets tensed.
Pranav trapped by Imlie
Imlie on the other hand will get scared to see Pranav notice the pendrive and tries to hide it from him.
Will Imlie be able to save her family from Pranav and his vicious trap or not?
Will Pranav get punishment for his wrong doing or not?
Let's see what will happen next in the show.