Imlie: Malini vows to destroy Imlie career by spoiling her chances of internship (Upcoming Twist)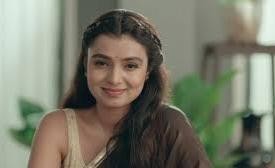 Imlie: Malini spoils Imlie's career
Star Plus' latest offering Imlie is revolving around Malini's hatred towards Imlie.
It seems that Malini will come to know that Imlie is trying to do internship at Bhasker Times that happens to be Aditya's news paper.
Malini will hence plot against Imlie and by the time her chance comes to get the papers to apply for the internship Malini will hide it.
Malini will later create such a scene in front of the college that everyone will hold Imlie responsible for behaving badly with her professor.
Imlie will feel sad that Malini is spoiling her career just to make sure that she is above her.
Malini traps Imlie
Imlie will vows to teach a lesson to Malini and apply for the internship once again.
Will Imlie be able to fulfil her dream or not?
Will Aditya be able to know the dirty side of Malini or not?
Let's see what will happen next in the show.